NEW Summer OUTDOOR SoccerTykes Classes!
Longmont Indoor Soccer will offer our SoccerTykes program outdoor this summer at LIS. Due to limited space, SoccerTykes participants must be pre-registered for classes. Please see our updated SoccerTykes Guidelines & Safety Policies.
Summer I 2020 Outdoor SoccerTykes
Saturday, June 6 – Friday, July 3
4-weeks | $59
Class Schedule | Online Registration
SoccerTykes Classes are designed to provide kids the opportunity to learn to love soccer through fun games and activities. At each level, children will learn and continue to develop their soccer abilities. Classes will focus on FUNdamental agility and soccer skills including passing, dribbling and shooting.
The age appropriate class descriptions can be found here. Class times vary throughout the week and the fee is $119 for the 8-week sessions. We offer a 15% discount for siblings enrolled in the program! If you happen to be registering in the middle of a current season, no problem, we will prorate your registration to the end of the session.
All SoccerTykes participants will need to purchase an annual SoccerTykes Attendance Player Card with class registration. Player cards cost $10.
If you don't see a time that fits your schedule, give us a call or email and we may be able to start a class that is convenient for you.
Register Online

or call 303.678.8878
SoccerTykes News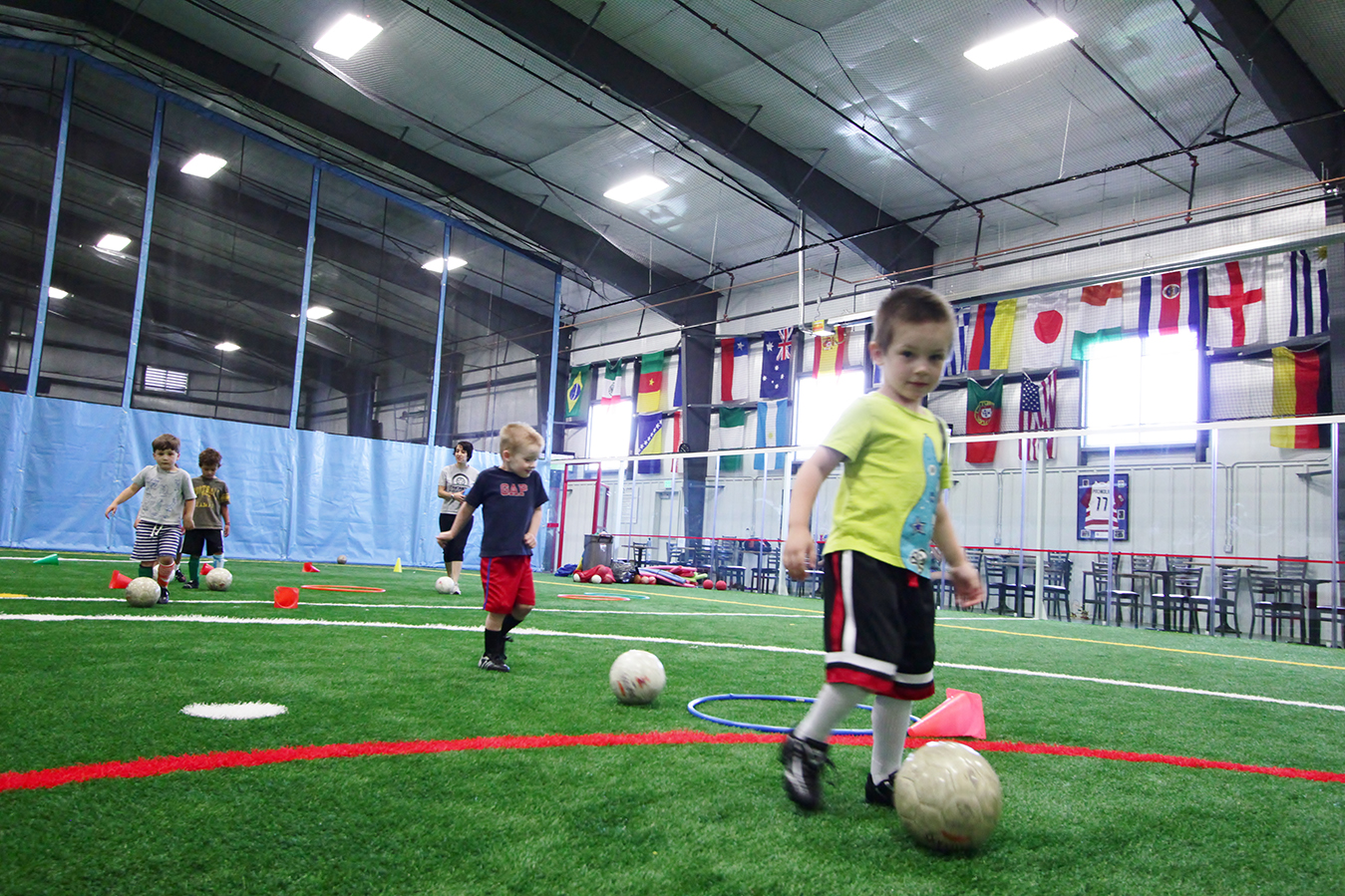 Offered throughout the week Monday – Saturday
Offered throughout the week Monday – Saturday. Check out our Saturday classes where we offer all 4 age groups separately at the same time! No need to take up too much time on your weekends. Get all siblings in and out in one hour and enjoy the rest of your day! Ages 18 months to […]
Posted 4 years ago